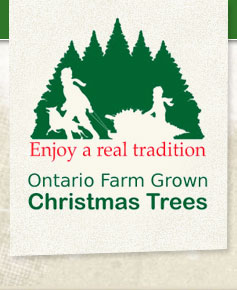 Wed Dec 04 2013 11:54 am EST - CTFO > New Grower Information
Thinking about growing Christmas trees?
Christmas Tree Farming in Ontario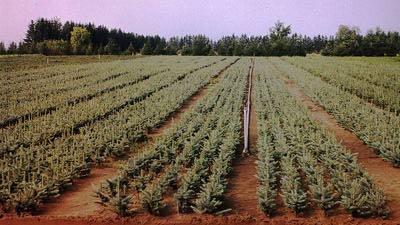 © CTFO
Each farm situation is different, but as a grower organization we can point you in the right direction, or even tell you about Christmas tree farms currently for sale. The Grower Education Program offers new members a unique opportunity to learn about the Christmas tree business.
The CTFO Grower Education Program
Who are we?
CTFO is a non-profit organization. We are funded by farmers in the business of growing Christmas trees as a cash crop.
Our aim:
Since 1961, our stated aim has been: "to provide, through co-operative effort and the exchange of experience, practical solutions for many of the problems concerning the production, marketing and retailing of Ontario grown Christmas trees."
Why are we willing to educate future competitors?
Quality Christmas Trees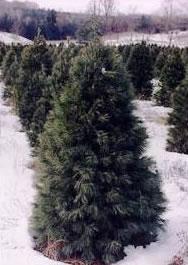 © CTFO
Frankly, it's in our members' interest: a healthy Christmas tree industry needs new entrants who are capable, innovative and motivated to produce and successfully market a quality product. The industry has an oversupply of low quality product. These poor trees most often come from one or two large plantings made by well-intentioned people. They are trying to realize at least a bit of revenue from their years of wasted effort and investment. An excess of low quality product depresses prices. What is worse, poor quality gives consumers reason to switch to an artificial tree and it hurts our industry's image. We are also expecting reasonable payment from you in return for the opportunity of being educated.
You mean I have to spend money?
Of course, you are starting a business. This is a small beginning! You very much need to shorten your learning curve! Christmas trees are different from most farm crops: there is, on average, a ten year crop cycle. Your first harvest is at least eight years away. You can prevent many costly mistakes by timely learning. Making good early decisions is crucial! Christmas trees are not a commodity product, like corn or soybeans. When trees are ready to harvest you need customers, before you can even start talking about price. Hundreds of acres of conifers grown on Ontario farms will never be Christmas trees.
How much will it cost?
You need to be at least an Associate Member of the Christmas Tree Farmers of Ontario (CTFO), in order to participate in our Grower Education Program. Associate membership is available only to individuals who are not selling trees. The cost is $130. per year. CTFO members receive subscriptions to Ontario Christmas Tree News and the Great Lakes christmas Tree Journal as a free member benefit. Members anywhere in Ontario have toll-free access to the our office and are encouraged to call. The New Grower Education Program has a one-time fee, in addition to the cost of membership. The course is now made available on-line, which helps us keep costs as low as possible. Perhaps you just want to put your land into trees, instead of producing marketable Christmas trees. Creating a forest is a desirable long term goal, for which many people strive. Compared to Christmas tree production, your effort and investment will be minimal. Don't spend your money joining CTFO; contact the Ontario Woodlot & Sawmill Operator's Association (fax: 613-692-0831) or your local Conservation Authority.
Christmas Tree Care
How to take good care of your Christmas Tree:
More info..